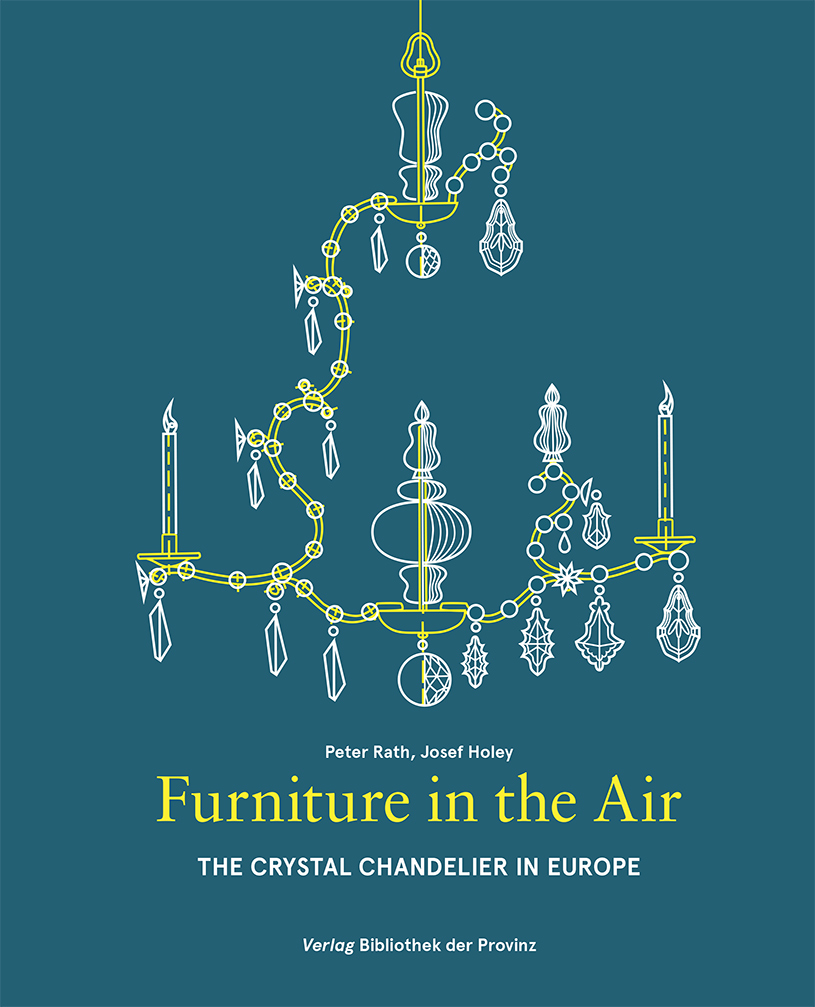 ---
Kurzbeschreibung
[Translated and edited by Peter Rath.
The publication is based on Joseph Holey's personal estate. (maps, prints, photographs, text, etc.)
Book Design: Christina Leyerer]

The chandelier that had once been the most valuable art object in any festive room, has become just such a normal object of use within the European history of glass and of the arts, that it has been neglected in deeper research by museums and conservation authorities.
Peter Rath, as master craftsman and part owner of the Vienna glass- and chandelier company LOBMEYR, presents a wide introduction on the development and production of the chandelier frame, on early use of rock crystal, then of glass elements and of different light sources. Apart from the large number of illustrations, tables and maps, he adds some advice on cleaning, restoration and on transport.
The main chapters will describe the hardly ever yet published history of the crystal chandelier in the realm of the Habsburgs, this based on material as collected by Josef Holey (1899–1984). As an introduction, a view of the complete history of the chandelier in Europe, right up to our Moderne, offers better understanding of the subject. Closing, Rath gives his ideas on the future of creative, cultivated, festive lighting.
Intended as tool not just as one of the usual picture books, it becomes a kind of encyclopaedia or the art historian, for the antique dealer, the chandelier maker, architect and the student, all with the intention to encourage further scientific research on the subject of functions and of the importance of the crystal chandelier within the arts.